The highly anticipated title Frozen Flame is a multiplayer survival action/RPG that offers a fresh take on the survival genre by enhancing it with deep role-playing experience. Embark on an epic fantasy adventure in this dying world of dragons.
Players will choose a path, amass power and gather allies to make a stand against the cursed forces of the Citadel, and the destructive influence of the Frozen Flame. Decide the fate of the world through your actions in this open-world survival online RPG. Calamity has befallen the mythical world of Arkana. The curse of the Frozen Flame has set the world's death in motion. Its hope of survival lies in the hands of heroes who have slept for untold ages.
In this new survival game, players will shape Arkana's destiny with their actions. Players can choose their path and seek out power and allies to stop the destruction caused by the Frozen Flame or keep the resources and power they've found for themselves, competing against other players to amass more.
Whether players decide to lend their power to the world around them or to increase their own, they'll be able to hoard their powerful resources in the houses they build. However, the lands of Arkana are vast and varied and players will face a multitude of environmental conditions and creatures twisted by the land's curse as well as colossal guardians. As players explore they'll shape the environment around them, etching their memory into the lands and affecting the realm's conditions not only for themselves but for other players on the server.
Players will be able to defend the world of Arkana solo or with friends on locally hosted games or join official online realms for a chance to play with (or against) other players from around the world. For those looking to fully customize their experience in Frozen Flame, server rentals will be available.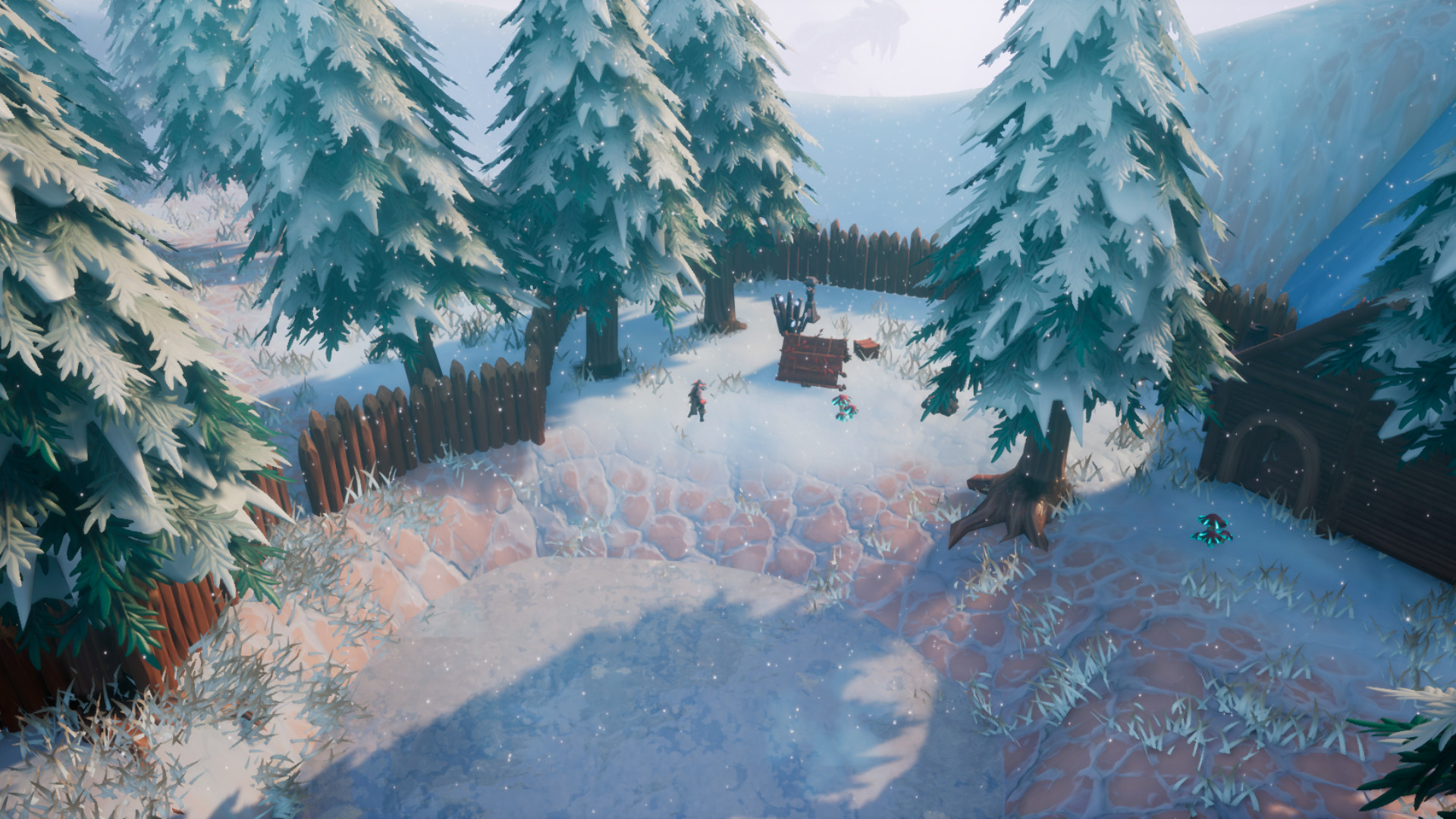 This title will release via Steam Early Access on November 17, welcoming players to experience the beautiful, yet dangerous and mysterious realms of Arcana in the latest chapter of Frozen Flame's journey. Frozen Flame recently had a free-for-all open beta which hosted more than 10,000 players over Halloween weekend, receiving mostly positive reviews according to the in-game survey.
"The results of the Open Beta are inspiring. We received a lot of feedback and support from gamers worldwide and we will continue meeting the expectations of our community and adding more content for exploration", said Serge Korolev, founder of Dreamside Interactive.
The open-beta served as a last check before the ambitious gateway survival title marches onward into Early Access.
Events like the Open Beta and Steam Next Fest demos have been integral to the game's creation. One of the core components for the team was to establish a rapport with players early, and respond proactively to areas of improvement or adjust mechanics as needed. Frozen Flame has also been featured by valued partners, instrumental in bringing awareness to what developers hope to be a gateway survival game for players who have yet to dive deeply into the genre.
Dreamside Interactive and Ravenage would also like to thank their loyal fanbase for their patience, engagement, and feedback throughout the creation of Frozen Flame, for it is through their efforts the game has reached this momentous milestone. Both teams have great visions of the future that they cannot wait to implement in future updates through Early Access and Beyond.
"All core mechanics are in place, but only a part of the world is available for exploration. The Early Access version will include more than 50 equipment crafting base recipes, 40 consumables, 20 different monster types as well as 4 biomes. We plan to regularly release the updates containing new locations and content. Please, find more information about the features in our "About this game" section below"
"The full version will include more biomes, monsters and high-level content and mechanics. And, of course, the opportunity to beat the final boss to complete the game's story."
Frozen Flame is coming to PC (Steam) in 2023.
So, get those gaming PCs ready for action!